Daphne March
was born January 1, 1965 in Corner Brook and grew up in Gillams, a Mi'kmaq community on the West Coast of Newfoundland. Daphne is a leading indigenous entrepreneur, whose activities and vision are recognized by First Nations leaders across Canada. She helped form the NL Indigenous Tourism Association. The
ShaMaSha Centre
is Daphne's major project to provide healing and learning opportunities for a wide range of people based on Mi'kmaq values, applying a unique, holistic understanding of our connection with the living earth. In this work, she continues to draw on her cultural roots and the understandings she gains from her indigenous heritage.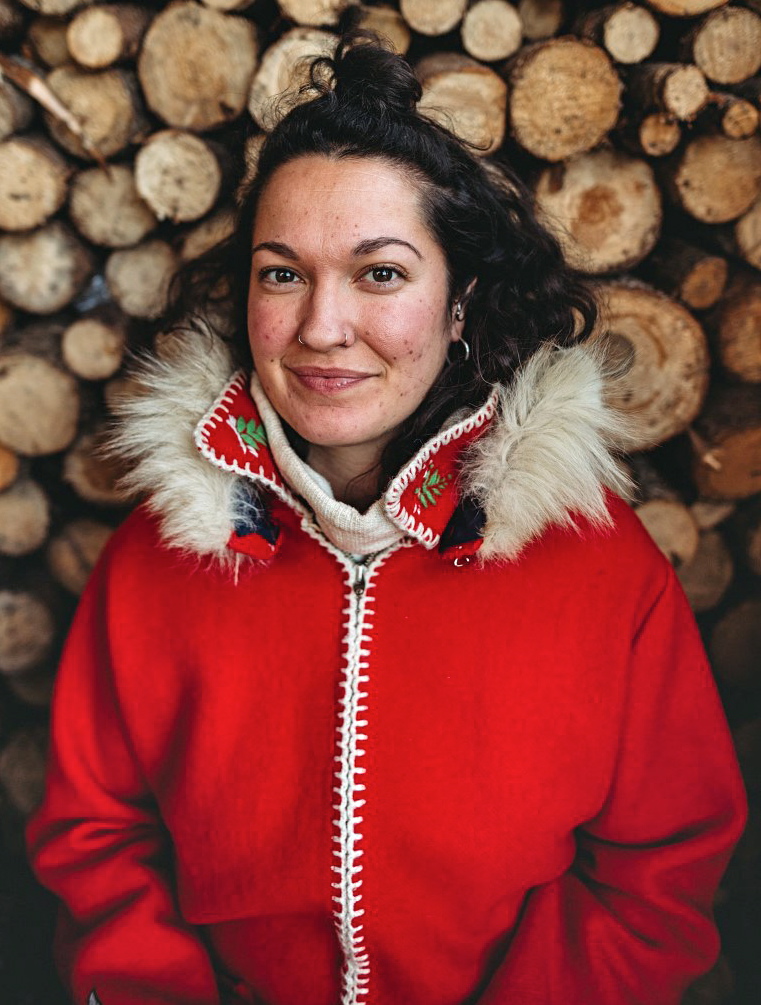 Megan Samms is an L'nu weaver, natural dyer and farmer on the West Coast of Ktaqmkuk at the Katalisk Sipu, or, in Codroy Valley. The Valley is her traditional territory and is where she makes the good life with her husband and partner, Ash Hall. There, they cultivate their gardens for both their own subsistence and for market. They raise chickens and ducks, honeybees, occasionally turkeys, vegetables, fruit, medicines and dye plants. They also organize quarterly Makers & Gardeners Markets and an organic, bulk food buying group.
More Connections
A Q&A with Indigenous artisan Megan Samms about traditional methods in
The Gazette.